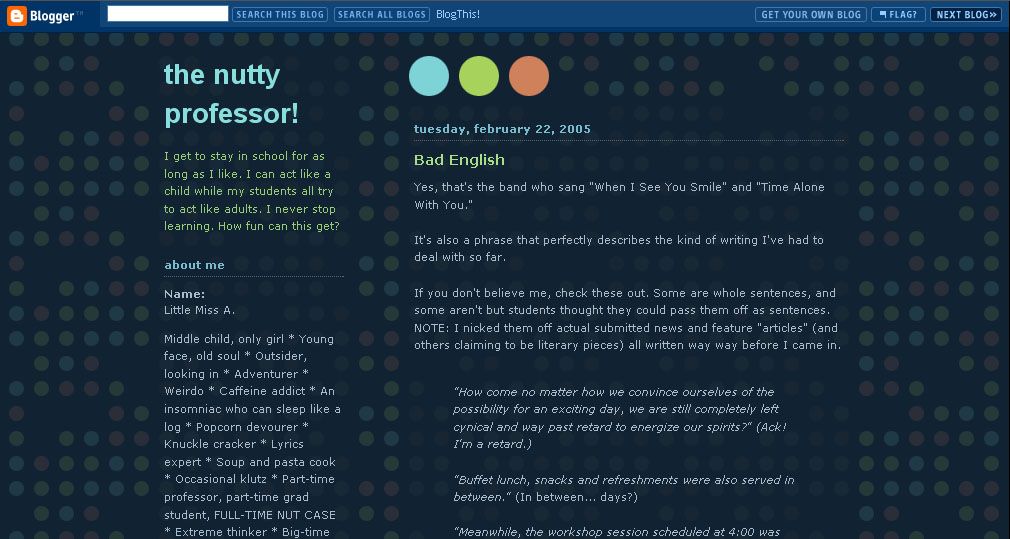 Nope, this is not about the movie. This
Nutty Professor
is
Jerusha C. Asprec
. Jerusha is a writer, a professor and blogger.
She prefers to define herself as a...
"

Middle child, only girl * Young face, old soul * Outsider, looking in * Adventurer * Weirdo * Caffeine addict * An insomniac who can sleep like a log * Popcorn devourer * Knuckle cracker * Lyrics expert * Soup and pasta cook * Occasional klutz * Part-time professor, part-time grad student, FULL-TIME NUT CASE * Extreme thinker * Big-time dreamer * Crazy over childhood candies * Lover of the rain * Forever nostalgic * In the world, but not of the world * A certified radical for JESUS.

"
In her blog,
The Nutty Professor!
, she writes about her fulfilling, but frustrating and sometimes funny experiences as a professor.